Having a hard time getting to the gym? Or are you lacking the motivation to push through the final leg of your workout? Have you considered going shopping instead?
Seriously – go shopping, and then go to the gym. Buy yourself some new fitness gear – think sneakers, pants, shorts, tanks, sweatbands, sports bras, socks and anything else you can think of.
You may wonder – what's the goal of this shopping spree? The point is to motivate you to get to the gym, and work out by dressing for success! Here's five reasons why:

Investing time and money on workout swag/gear will make you want to use it


If you buy it, you will be excited to wear it! And where do you wear workout gear? The gym. The track. The pool. Wherever you work out. If you invest in the gear, you'll be more likely to invest the time in using it!
These Quest Apparel shorts are available here.

Looking and feeling good will motivate you to work out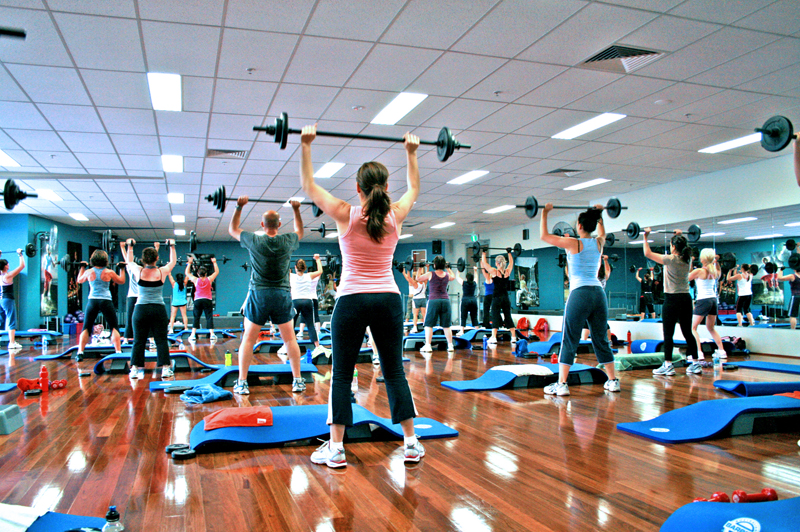 You know that feeling when you put on your suit to go on a job interview? Or that feeling when you get dressed for a first date?
Yep – you get that feeling when you put on your gym swag before a workout. It helps you get mentally ready for the task ahead. Because let's face it – if you look good, you feel good; and when you feel good, you're much more likely to hit the gym and give it all you got. It creates a positive feedback system that keeps you going to the gym.

Feeling like you belong in the gym will help you feel more comfortable


Everyone feels out of place at the gym sometimes. It's normal! But one thing that can help you feel more like you belong is to dress the part. You might notice people looking at you – but I'll bet it's because they are admiring your new gear! This sounds silly, but it really works; sometimes you have to dress the part to fit the part!

Sporting fitness gear is gives you a better workout – they're designed to do so!
Fitness gear is designed for fitness – that's a fact! It allows for proper range of motion, support in the right places, helps keep you covered when bending and twisting and helps prevent injury. Ultimately – it is designed for practicality, comfort, and optimal performance. Moreover, fitness gear is designed to keep you cooler and allow you to perform at the highest level possible for as long as possible!

Having the right accessories helps meet goals


Fitness accessories… really? Yes!  Sometimes having the right gloves, straps, belts, heart rate monitor, goggles, etc. can allow you to go the extra mile, complete the final rep, swim the extra lap, cycle the final mile, or burn the extra 100 calories.
Fitness accessories are great for improving and/or tracking your performance. Because let's be honest – sometimes when we see our heart rate monitor isn't quite where it needs to be, or we are just short of breaking that specific calorie mark – we find what we need to complete our goals!
So ask yourself – is it time to treat myself to some new running shoes, compression tights, cycling shorts, or tank tops?
I think it might be! It can really renew your motivation to get fit or reinforce your desire to stay on track. Consider looking fit to help you stay or become fit!
You can find Zane at:

Bodyspace I Facebook I Twitter I