Introducing Quest Protein Spray Tan!
GET READY TO SPRAY ON SIZE!
Protein Spray Tan is Quest's latest innovation to help active, health-conscious consumers work toward their goals. It's a first-of-its kind nutrition product that doesn't require digestion for metabolism.
The logic behind this product is simple, it's something physique competitors and bodybuilders have been demanding for decades — a way to get those extra grams of protein without having to eat another ounce of cod or pound of chicken.
Spray it on your skin for an all-day pump, with readily-available amino acids to rebuild your musculature. For faster absorption, spray it directly on your tongue or use it as a protein shot.
Quest Protein Spray Tan comes in three delicious flavors that correspond to the level of pigment in the product: Salted Caramel (for a light tan), Creamy Mocha (for rich mid-tones), and Dark Chocolate (for maximum pigmentation and muscle definition).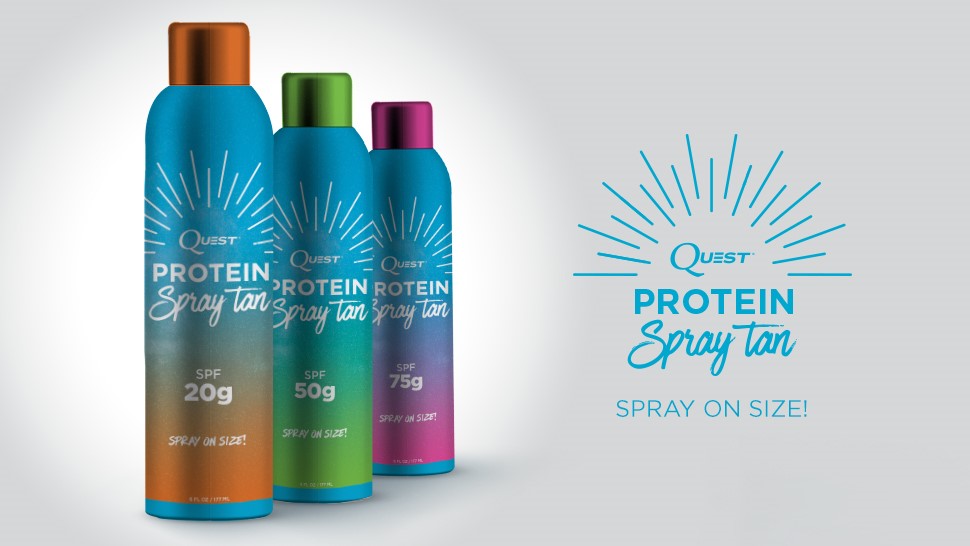 Each flavor comes in three different SPFs (Spray-Protein Factors): 20, 50, and 75. (The SPF corresponds to the number of protein grams per serving).
Oh, and by the way, April Fools!